Man Sues White Castle Because He Can't Fit Into Their Dining Booths
---
---
Martin Kessman, a stock broker from New York, is suing White Castle for what he claims is a violation of the American with Disabilities Act. Kessman is a 290-pound loyal patron of the restaurant chain who has been unable to "sit down like a normal person" for the last two years at his local Nanuet White Castle location. According to an interview with Kessman in the New York Post, "As I looked around the restaurant, I saw that there were no tables and chairs that could accommodate a person that merely wanted to sit down and eat his meal". Kessman's written requests for chairs and booths that could accommodate individuals carrying more weight than most were met with "condescending" replies filled with coupons for free cheeseburgers. Kessman is now suing the restaurant chain for unspecified damages and bigger chairs.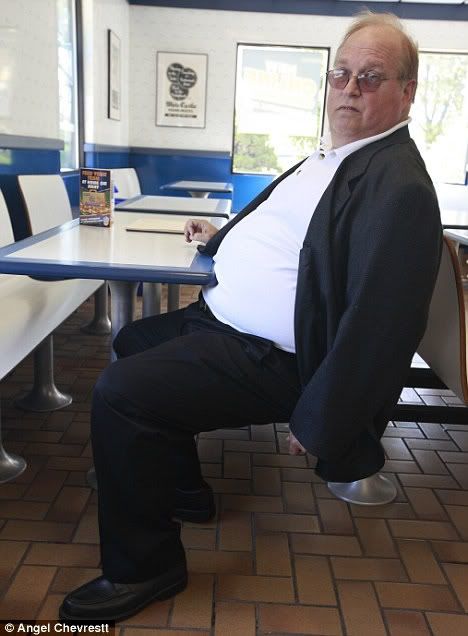 A few questions arise out of a news article like this. If the treatment was so bad, that according to Kessman, he has had to send his wife into the restaurant to purchase food for him, then why continue to shop there and give them his hard earned cash? Also, could one not assume that an individual who meets his dietary needs with food from White Castle on a regular basis is more prone to weight gain and obesity than someone who doesn't? Why not cut White Castle out of his life completely and be healthier for it? Instead, Kessman is determined to make White Castle provide bigger booths to accommodate him and those like who so they continue on with their unhealthy eating patterns and obesity issues.
I also have another question. Is obesity really considered a disability? The American with Disabilities Act is mostly vague about what is and what is not a disability. There have been a significant amount of cases that have landed themselves in court with individuals claiming that someone has violated the ADA by discriminating against them for being obese. Cornell University and the Congressional Research Service published its findings in 2007 to support the claim that obesity is in fact a disability covered under the ADA. According to this publication, some 127 million adults are estimated to be overweight in this country. But is it a disability? Title I of the ADA defines a disability as a mental or physical impairment that prevents an individual from performing one or more "major life activities." I'm not sure if not being able to sit in a booth at a White Castle is grounds for not being able to perform a major life activity. What I would hope is that it would be incentive for someone to start making better choices to become healthier.
Regardless, the Surgeon General warns that obesity is the fastest growing epidemic in our country and is the cause of one out of every eight deaths in America. The last thing anyone that is overweight or obese should be doing is suing a restaurant chain for a better dining experience at their establishment.
What do you think? Is obesity considered a disability? Should White Castle provide larger booths for their overweight patrons?
---
---